Cut & Style
Women's Hair Cut: $35 – $75
Men's Hair Cut: $25 – $65
Boys under 12 yrs (Short hair & Scissors Cut): $25
Girls under 12 yrs (Cuts with no styling or treatment): $35+
Cut & Style Bangs: $18+
Styling Services
Shampoo & Style: $35 – $75
Styling Straight: $35 – $75
Formal Updo: $75 – $150
Hair Treatments
Hair Therapy: $25
Deep Conditioning: $25+
Olaplex treatments: $15 – $75
Color Services
Full Color: $85+
Root Touch-Up: $85+ (4 weeks maintenance)
Corrective Color (Prices are determined upon *Consultation)
*Consultation $25 (20 minutes) $30 if tint is required
Tint
Dimensional Tint: $85+
Eyebrow Tint: $10
Placement Highlight
Single Process starts at $10/foil
Double Process starts at $12/foil
Toner
Double Process Blonde: $95+
Deposit only color (Semi-Permanent): $95+
Hair Extensions
Straight or Wavy: $250+
Funky Color: $250+
(Prices are determined upon *Consultation)
*Consultation $25 (20 minutes) $30 if tint is required
Foil Services
Full Highlights: $150+
Partial Highlights: $120+
Additional Color: $85+
Fringe Highlights: $120+
Perms
Basic Perm w/Trim: $150+
Basic Perm w/Style short hair: $150+
Spiral Perm: $185+
Brazilian Blowouts: $250+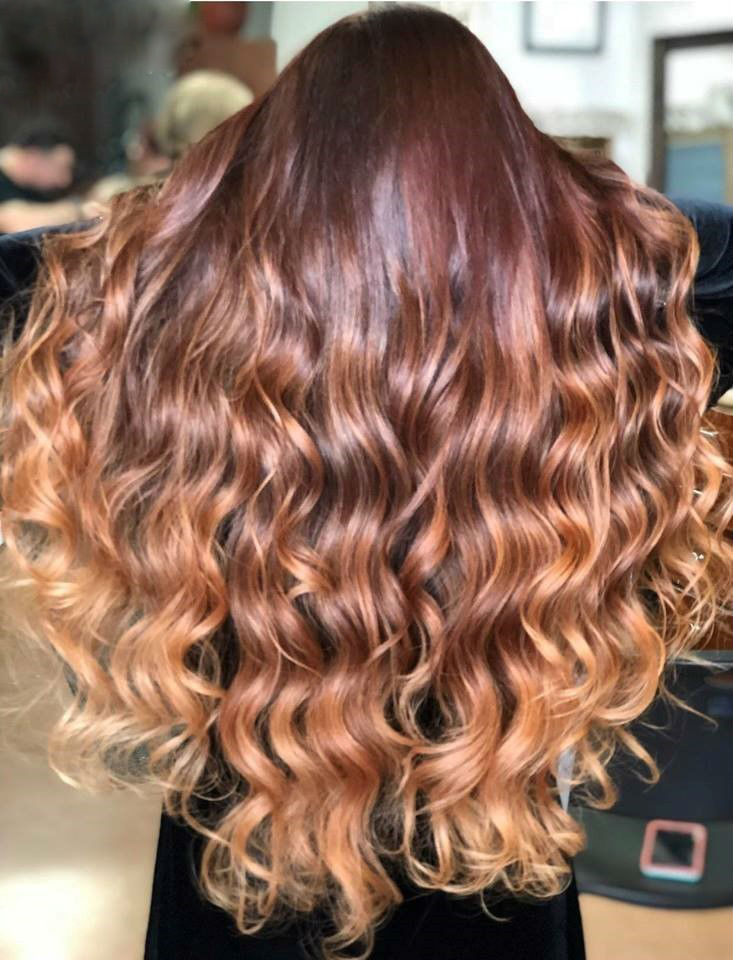 Waxing Services
Eyebrows (Under, over or full): $15
Lip: $10+
Chin: $15+
Full Face: $40
Make up
Make-Up (Prices vary w/contoured): $95+
Make-Up Lessons – 1 hours: $100
With an additional fee, depending on distance, service can be provided in the comfort of your home.
Early or late appointments (Before 10 am or after 7 pm): $50
Other Keywords for Service:
Airtouch, A Line Bob, Added Texture, Additional Color, Bald Fades, Balayage, Bangs, Blonde Color, Cutting, Blondes, Boob Cut, Brunette Color, Color, Dimension, Coloring, Curly Hairstyle, Deposit Only Color (Demi-Permanent), Eye Lash Tint, Half-Up/Half-Down Hairstyle, Lob Cut (Lobs), Long Bob Cut, Men's Color, Men's Fades, Messy Updo, Micro Wavy Highlights, Ombre, Pixy Cuts, Pony Hairstyle, Precision Cuts, Razor Cuts, Reduce Volume Techniques, Relaxers, Scissor Hairstyle for Men, Slides of Color, Spiral Perms, Straight Hair, Streaks, Swoopy Side Bangs, Tapper Cuts, Textured Perm, Tinning Out Haircut, Top Knot Updo, Traditional Updo, Trimming, Victoria Secret Style, Wet-Styling, & more.
Are you ready for a makeover?